Let's play a game!  What do you call it when you planned on making burritos, but what came out of the oven tasted like a fancy soft shell taco?
Burracos babaay!
Let's get right to it.  Buy some wraps. Or tortilla shells. Or something similar. We bought spinach and multi-grain wraps.  Brown your ground beef. 
Drain beef. Add taco seasoning. Get crazy and throw some onions and tomato in after you drain the beef if you feel as inclined as we did.
Put beef and shredded cheese (and salsa if you want) in the wrap.
Roll that puppy up.  Smear some queso dip on top. 
Add some more onion and tomato.
Bake for 7 minutes at 350 degrees F.  PicMonkey made my photo look pretty cool
Top with salsa (and some more shredded cheese if you're feeling frisky!)  Bake for another 10 minutes.
Devour!!!
It literally tastes like a taco but with a little more flair.  Enter Burraco. Yumminess!
I'm sharing my recipe for Foodie Friday.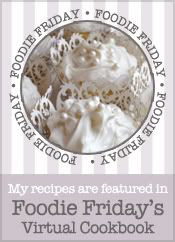 Have you made any new dishes lately?  Ever tried this one or something similar?  We're always looking for new things to try, so spill the beans.